ANT VINA Logistics is one of the oldest enterprises operating in the field of logistics. With a team of professional staff, many years of "real combat" at import-export businesses, working with a variety of commodity industries, we are confident that we can accurately grasp the situation you are facing, from which to come up with the most effective treatment plan, in the shortest time.
Officially recognized as a Customs Agent in Hai Duong from 2019 approved by the General Department of Customs, ANT VINA Logistics  has sufficient authority and capacity to handle the procedures with the customs authorities on behalf of customers. offices in Hai Duong and neighboring provinces.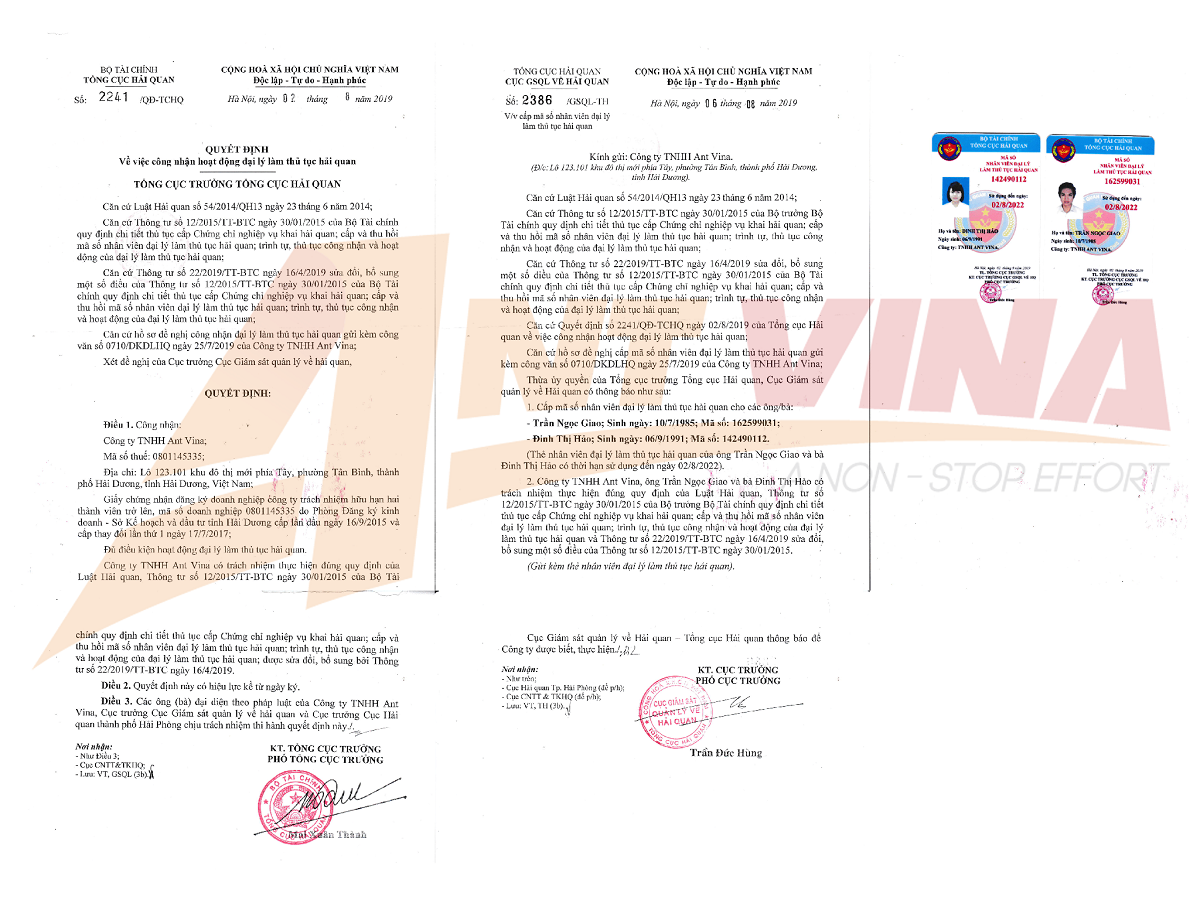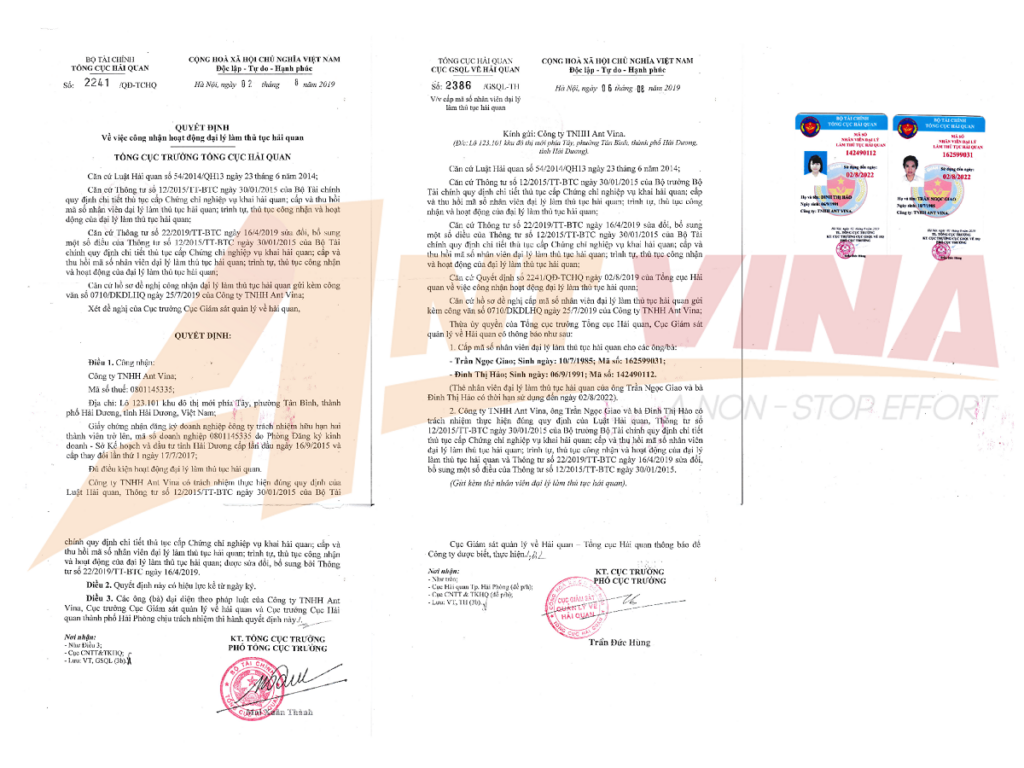 Through many years of working, we have realized that the goods clearance process has to go through many stages from checking customs clearance documents, submitting documents at the customs sub-department, inspecting actual goods, all kinds of documents C/ O certifies origin of goods , C/Q certifies quality, trademark and value of goods that need customs clearance for export or import into the country. With an understanding and understanding of the operation process and customs clearance documents, the Import-Export department of ANT VINA Logistics has been providing package customs  services, accompanied by  freight forwarding , helping Customers, customs clearance of goods quickly to ensure the business of businesses and partners are favorable.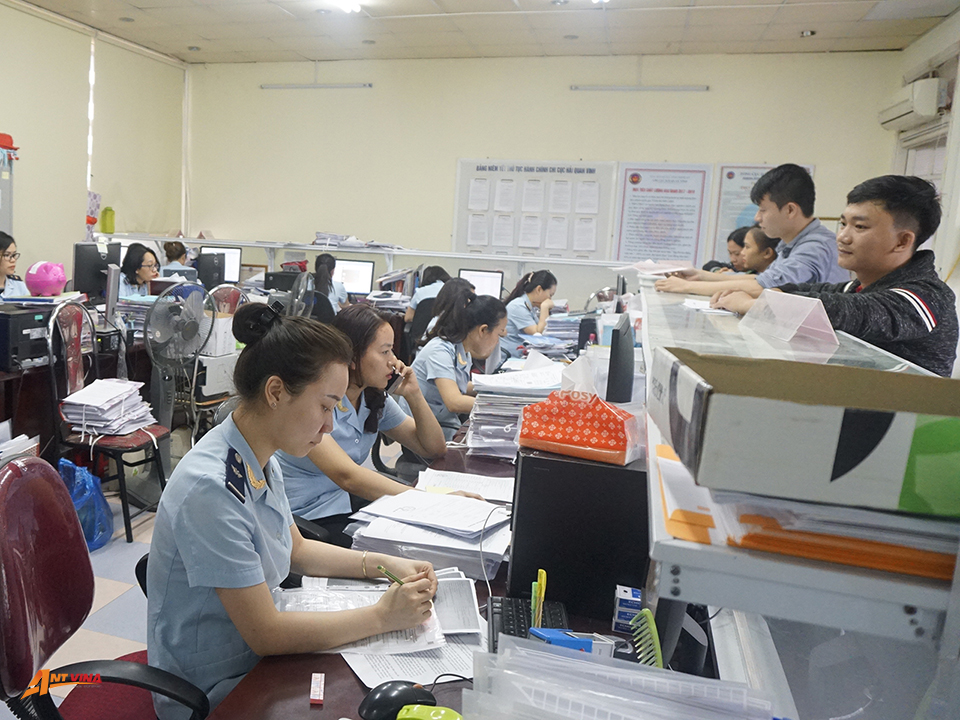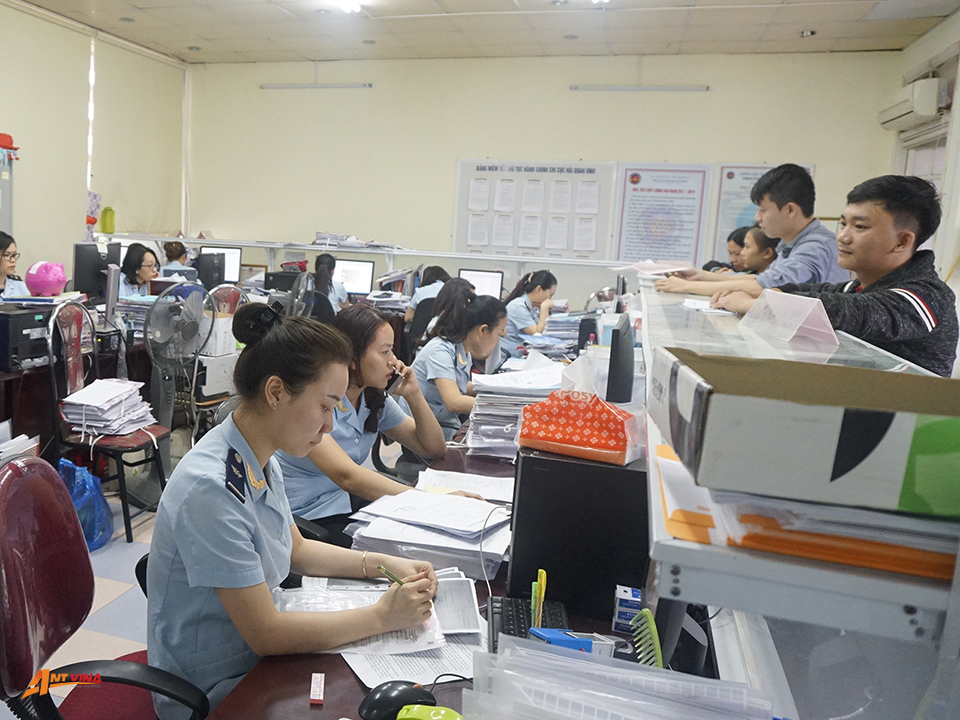 Services  Import customs:
• Services for customs clearance of business goods.
• Customs service for importing processed goods.
• Customs clearance services for non-commercial imports.
• Customs services for import and export production.
• Customs clearance service for import and export processing zones
• Customs services of temporary import for re-export, temporary export for re-import.
Services  Export clearance:
• Customs services for export business .
• Non-commercial export clearance services .
• Customs service for exporting processed goods.
• Production export clearance service .
• Customs services for export processing zones .
Other services:
• Services of C/O, quarantine, inspection, fumigation, quality inspection,
food hygiene and safety, inspection, analysis and classification…etc